HOW TO DRIVE AT THOMPSON
Drive Video
CIRCUIT ONE EVENTS
​American Muscle Experience

1.7 Mile Road Course Experience
At American Muscle, our concept is simple. It's all in the seat time, and during that seat time it's all under your right foot! You can spend more money to "drive" something exotic for less time. You can be coached down to protect that Italian leather… You can drink your tea with your pinky out, or talk about "racing" exotic cars over red wine… Or you can get behind the wheel of real American power, you can drive the fastest Muscle cars in the world and drive them hard on a road course or auto cross and you won't have to apologize to anyone… Our times are faster than any of our competitors because American Muscle cars perform and our instructors encourage you to perform too! American Muscle and highly trained instructors, it's a combination that will leave you talking about your drive forever… over a beer, with your pinky around the can. Drive a Corvette Z06 or the NEW MID-ENGINE C8!
Open Track Days
Spend the day at the track in your own car! Multiple run groups. Beginner, intermediate and advanced. Race car group subject to event. Self-tech. Circuit One holds the right to ban any vehicle from the track. No racing, no passengers.
SKIDPAD AUTOCROSS EXPERIENCE
Exotic Driving Events is the leader in exotic car driving experiences, providing car enthusiasts luxury performance driving events across the country since 2012.
​
Exotic Driving Events prides their success on the ever-changing exotic supercar fleet. Each year we acquire new, state of the art, cars, to fulfill every driver, adrenaline junky and car enthusiasts dream. The growing selection currently includes a Ferrari California and 458 Italia, Lamborghini Performante LP 570 & Huracan. These driving events give thrill-seekers an adrenaline-boosting time behind the wheel of an exotic super car on a professionally designed autocross cone course.
Miata Driving School
SCCA Novice Permit School by Circuit One Events
You will start your day in the classroom with our Professional Instructors. Our goal here is to teach you the basics of on-track driving and vehicle dynamics and then apply it out on the road course. Safety is our main priority, followed by technique. Once class wraps up, you'll suit up and begin practicing what you learned in one of our Spec Miata's or your own vehicle*! After each on-track session you will receive 1 on 1 coaching with Thompson's Premier Driving Instructors for the entirety of the day. They will critique each session to ensure you are driving at your highest capabilities. Half way through the day there will be a break with a lunch provided by the Raceway Restaurant. Once your day is completed, you will be race-ready and an SCCA certified driver!**
Use Our Miata: $1250 Plus tax
Use Your Own Vehicle: $725 Plus tax
*If you choose to use your own vehicle it must pass a SCCA safety inspection.
**Must pass in order to recieve license. Must rent or bring your own HANS device.
To book click here! Or call Circuit One at 888-314-6965

SCCA Novice Permit School by Circuit One Events

Lock City Drift
Experience the twists and turns right here at Thompson!
Lock City Drift works with Thompson Motorsports Park to create a World Class Drifting Experience! Featuring grassroots experiences, drift clinics and competitions, Lock City Drift visits the track more than 10 times during each season.
You can either enter and become part of the action or come down when they are here and check out the slipping and sliding around a certain section of Thompson's road course!

Click here for lock city drift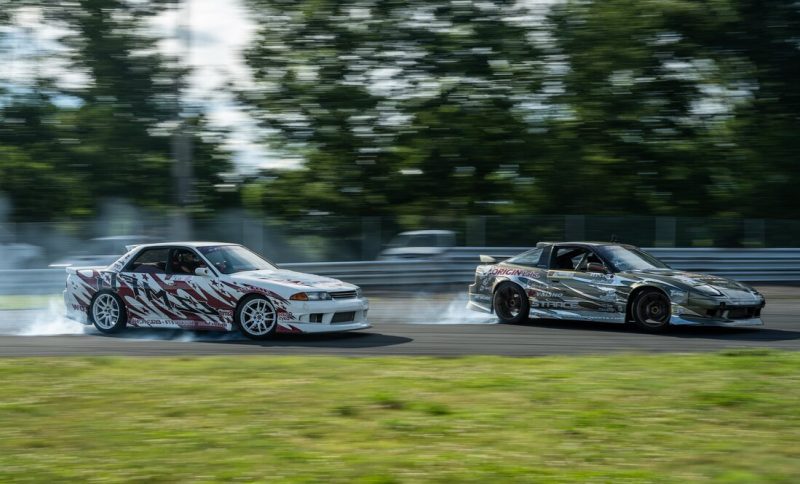 Thompson's Track Pass
A private Drivers Club at TSMP
The Drivers Club at TSMP turns our historic 1.7 mile road course into a Members' Only track on more than thirty days each race season!
Motorcycle Track Days
Take your ride now!
Tony's Track Days is all about fun, learning, and safety. For over 15 years, we have encouraged average street riders to come to the track to hone their skills and have a blast in an environment void of typical road hazards. We invite all street riders to bring their motorcycle to the track to see just how much fun and learning happens at our track days. All types of bikes and riders are welcome.

click here for Tonys track days


Penguin Racing School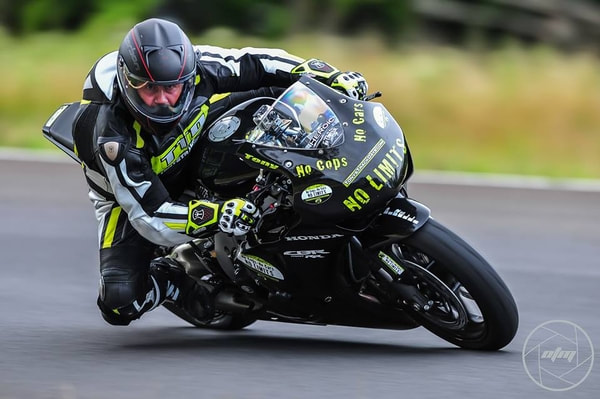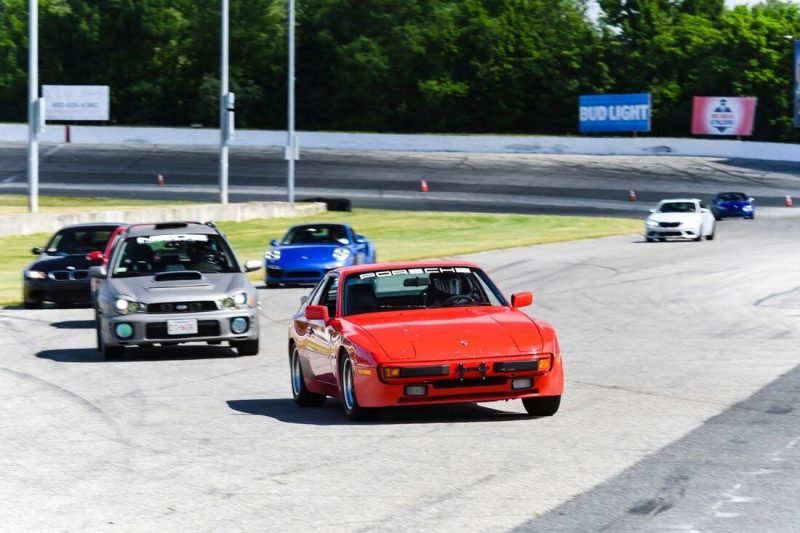 Insurance Options
TSMP does not sell insurance
​but we can point you in the right direction